Alek Paliński leads Brisbane workshop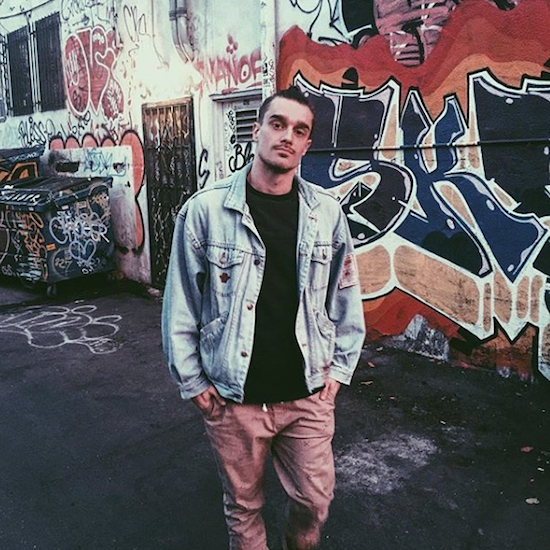 Mad Dance House is a Brisbane dance studio offering classes by industry-recognised teachers for students of all levels aged 17+. On March 5, Polish dancer Alek Paliński will lead a special Contemporary Fusion Workshop from 8-9:15 p.m.
Based in Los Angeles for the last two years, Paliński recently obtained his second O-1 Artist Visa, enabling him to stay and work in the United States for another three years. Speaking to Dance Informa, Paliński shared his story and how he is the first dancer from Poland to ever be admitted the O-1 Artist Visa in the field of dance.
"I started my dance journey back home in Poland, training in ballroom dance first, which is big back there. I was competing in that style as well. Eventually I switched to jazz, contemporary and hip-hop/jazz funk, where I felt more led. That followed in me traveling to L.A. for the first time for two months in 2009 to take classes from the best choreographers in the industry. That trip really challenged me and caused me to grow a lot. The following year, most likely thanks to the training I received in L.A., I made to the live shows of So You Think You Can Dance Poland (Season 5) and eventually made it to top three males on the show. After that, I started working a lot as a professional dancer in the Polish industry," Paliński recounted.
He continued, "In 2010-2011 I performed with almost all Polish artists you could think of at that time. In 2012, my friend and I applied for a European Union business fund meant for people under 25 who would like to start their own business – in order to open our own dance studio. After competing with hundreds of business plans from all region, we were selected among 20 best projects to get the funding, which resulted in us opening the studio in 2012. The studio quickly became one of the top three studios in the country, bringing international teachers (many choreographers from U.S.) for workshops, creating opportunities for growth for the local dancers for over four years. We had people from the entire country come take our classes and workshops – it was an open studio like Millennium or Movement Lifestyle or Debbie Reynolds Studio in L.A. The name was 'Makesense Dance Studio.'"
Even as his studio thrived, Paliński continued to train and work as a professional dancer himself, traveling to London, Paris and Los Angeles. In 2012, he performed with Celine Dion in Paris and the next year he performed in choreographer Erica Sobol's Wallow in L.A. He was then cast in Run, Gypsy, Run here in Australia, with three shows in Sydney and three in Melbourne. In 2014 he was a choreographer and principal dancer for the Polish pop star Honey and her "My Name Is Million" National Tour. It was in 2015 that everything shifted and he made the move to the U.S.
"After moving to the U.S. in September 2015 I started auditioning for the dance opportunities here. I worked on a bunch of small project at first, often as an extra. Eventually I got my first big opportunity to dance in the Jockey underwear commercial choreographed by Denna Thomsen and directed by Issac Ravishankara. The client also extended an invitation to be a dance model for the photoshoot for their billboards, which were visible all over Mumbai in the month of April 2016 – the commercial was for the India market. My second project that I am still working on today is dancing on tour with the modern burlesque icon, Dita Von Teese. I have been selected for it as one of two dancers from over 400 males who auditioned."
It's this show that brings him to Australia again. In 2018 he's also touring to Europe and Asia with it.
"I've been fortunate enough to work on this project under legendary Fatima Robinson as well as Adrian DJ Dubz Wiltshire. Furthermore, I got an opportunity to contribute as a choreographer for the tour myself," he said.
To dance with Paliński in Brisbane, sign up now for his workshop at Mad Dance House at www.maddance.com.au. For more information on his career, check out www.msaagency.com.
Photo courtesy of Alek Paliński and @maddancehouse.
---