'Aladdin' coming to Adelaide in 2019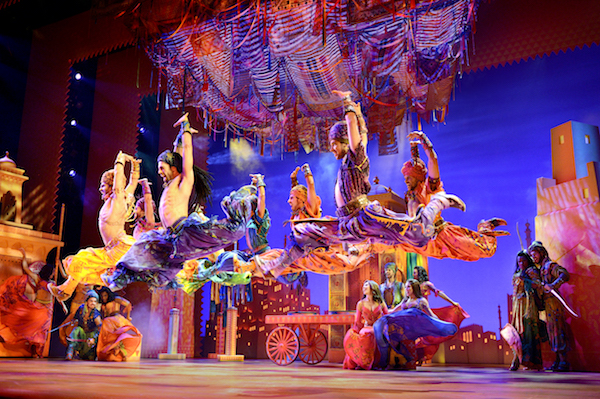 Disney Theatrical Productions recently confirmed its hit Broadway musical Aladdin will come to the Adelaide Festival Theatre in April 2019. This is the first time a main stage Disney Theatrical production has ever been presented in South Australia.
A waitlist is now open for those wishing to be first in line for tickets when they go on pre-sale in October. To register, visit aladdinthemusical.com.au.
Thomas Schumacher, president and producer of Disney Theatrical Productions, said, "Over the years, four of our Disney Theatrical shows have been received in Australia with incredible warmth and affection. But we know that South Australians have had to travel to those other cities to see those shows. So it's fantastic that - through the Adelaide Festival Centre and the South Australian government – South Australians, and visitors to Adelaide, will be able to experience Aladdin in your wonderful Festival Theatre.''
Adelaide Festival Centre Chief Executive Officer and Artistic Director Douglas Gautier said, "Aladdin is a genuine Broadway smash-hit and securing it for Adelaide is tremendously exciting. The investment in our new foyers, facilities and the beautiful new northern promenade and Walk of Fame have secured Adelaide Festival Centre's place as an attractive venue. This show will thrill devoted Aladdin fans and new audiences. This is a wonderful opportunity to see a major musical at Festival Theatre and we can't wait to welcome Aladdin, Jasmine, the Genie and the whole show to Adelaide."
Premier of South Australia Steven Marshall said that securing the world-renowned musical was tremendous for South Australia.
"It's a tremendous result for South Australia and a great testament to the team at Adelaide Festival Centre to have been able to secure Adelaide's first Disney Theatrical production," said Premier Marshall. "This announcement is a vote of confidence in our arts and creative industries, and securing the world-renowned production on the local stage will not only add to Adelaide's growing vibrancy, but also help drive economic activity in South Australia."
Based on the Academy Award-winning animated film, Aladdin made its world premiere to critical acclaim at Broadway's New Amsterdam Theatre on March 20, 2014. It quickly established itself as one of the biggest new blockbusters in recent years, breaking 14 New Amsterdam Theatre house records and welcoming over six million people worldwide. Its global footprint has expanded to include productions in Tokyo, Hamburg, London and a tour across North America.
The Australian production boasts a cast of 34 and a staggering 337 glittering costumes, which feature 1,225 different fabrics, 712 different styles of beads and almost 500,000 Swarovski crystals. Forty tonnes of exotic flying scenery and 60 tonnes of automation and staging will be transferred to Adelaide in no fewer than 26 48-foot trucks to recreate the fantasy city of Agrabah, including the colourful marketplace, the lush palace of the Sultan and his princess daughter Jasmine and the legendary Cave of Wonders.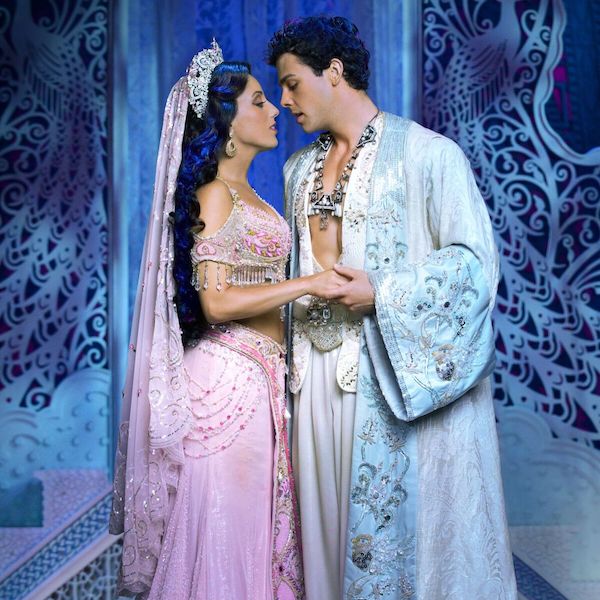 The Australian principal cast features Gareth Jacobs in the role of the Genie, Ainsley Melham as Aladdin, Shubshri Kandiah as Jasmine, Adam Murphy as Jafar, Aljin Abella as Iago, George Henare as the Sultan, Adam Jon Fiorentino as Kassim, Troy Sussman as Babkak and Robert Tripolino as Omar.
Disney Theatrical Productions, a division of The Walt Disney Studios, was formed in 1994 and operates under the direction of Thomas Schumacher. Worldwide, its 10 Broadway titles have been seen by over 160 million theatergoers and have been nominated for 59 Tony Awards, winning Broadway's highest honour 20 times. With more than 20 productions currently produced or licensed, a Disney musical is being performed professionally somewhere on the planet virtually every hour of the day.
Photos: "Arabian Nights" scene (top) and "Friend Like Me" scene (left). Photos by Deen van Meer. Aladdin and Jasmine (right) photo by Jeff Busby.
---