Akram Khan's last solo touring to Adelaide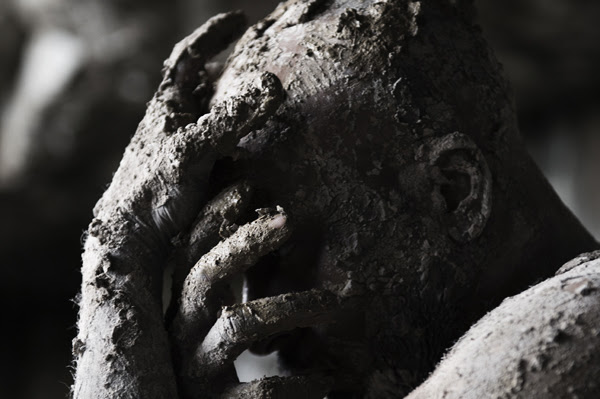 One of the most celebrated and respected dance artists today, Akram Khan recently announced that he will perform his last full-length solo work, XENOS, exclusively at Adelaide Festival in 2018. As of right now, he will not be touring to any other Australian venues.
Co-commissioned by Adelaide Festival, the three performances of XENOS will be Australian audiences' last and only chance to see the production with Akram Khan dancing his own choreography. The work, which makes its world premiere in Athens in February, will go on to perform in Europe, North America and Hong Kong after the Adelaide Festival season.
Adelaide Festival Joint-Artistic Directors Rachel Healy and Neil Armfield said they are delighted to announce Khan's return to the Adelaide Festival. "It is an absolute thrill to present XENOS in our 2018 program. Akram is one of the world's most captivating male dancers, and this venture is all the more poetic as it will be the last time audiences will be able to see him perform solo. It also marks 30 years to the month that Akram first took the stage as a 13 year old in Peter Brook's The Mahabharata as part of the 1988 Adelaide Festival."
The title XENOS means "stranger" or "foreigner"; and in this work Khan explores the myth of Prometheus through the experience of an Indian colonial soldier in World War One. While Khan's dancing is the centerpiece of the performance, he is supported by five outstanding international musicians and an award-winning creative team.
As director, choreographer and performer of the Akram Khan Company, Khan's work is recognised as being profoundly moving, with intelligently crafted storytelling that is at once both effortlessly intimate and epic. Described by The Financial Times (UK) as an artist "who speaks tremendously of tremendous things", one of Khan's career highlights was the company's performance at the 2012 London Olympic Opening Ceremony, which was received with unanimous acclaim.
The award-winning company is well known to Australian audiences and has taken out several Helpmann Awards, including Best Choreography and Best Male Dancer in 2007. Khan last performed in Adelaide 10 years ago alongside Sylvie Guillem in the sell-out season of Sacred Monsters.
An instinctive and natural collaborator, Khan's work has been sought after by world-renowned artists from other cultures and disciplines. His previous collaborators include The National Ballet of China, actress Juliette Binoche, ballerina Sylvie Guillem, choreographers/dancers Sidi Larbi Cherkaoui and Israel Galván, singer Kylie Minogue, visual artists Anish Kapoor, Antony Gormley and Tim Yip, writer Hanif Kureishi and composers Steve Reich, Nitin Sawhney, Jocelyn Pook and Ben Frost.
The international production of XENOS is co-commissioned by 14-18 NOW, the UK's arts programme for the First World War centenary, and sponsored by COLAS.
"The best thing about an Akram Khan dance is Akram Khan dancing…this choreographer has seduced the world with his blend of contemporary dance and kathak," wrote The New York Times. "As a dancer, his control is invincible, as is his ability to contrast whipping movement with dead-on stillness."
XENOS will arrive at Her Majesty's Theatre in Adelaide on Friday-Sunday, March 16-18. For more information, head to www.adelaidefestival.com.au/2018/xenos.
Photo: Akram Khan's last full-length solo, XENOS, will premiere in 2018. Photo by Nicol Vizioli.
---