ADT's Garry Stewart wins national award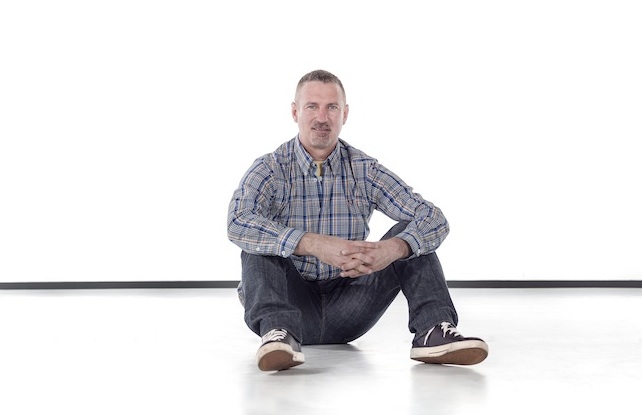 Along with nine other artists representing various art forms, Garry Stewart of Australian Dance Theatre has been named a recipient for the 2015 Australia Council Awards. The distinguished recipients were chosen for their "artistic excellence, diversity and exceptional leadership" and were officially announced in the lead up to the inaugural Australia Council Awards event next week.
Bringing the individual art form awards together for the first time, the 2015 Australia Council Awards ceremony will pay tribute to the remarkable contributions made by 10 Australians to our arts and cultural landscape. Presented in Sydney on Thursday, March 19, these prestigious national awards combine long-standing lifetime and significant achievement awards in music, literature, community partnerships and visual arts, with new awards in theatre, dance and emerging and experimental arts.
Australia Council Chief Executive Officer Tony Grybowski said the awards were the highest accolade the Council could bestow, and that the 2015 recipients had a depth and richness to the contributions made in their respective art forms, which embodied the kind of artistic and cultural ambition the Council is committed to supporting.
"The awards are an acknowledgement of the significant achievements and contribution an artist has made to the vibrancy of Australian arts. The 10 recipients are widely respected by their peers nationally and internationally, and these awards give us the opportunity to reflect on their considerable body of work and the impact they have had on the arts in Australia and overseas," Grybowski said.
Australia Council Chair Rupert Myer AM congratulated the recipients on this recognition.
"Previous recipients include some of Australia's most esteemed artists and I am delighted that the 2015 awards continue that tradition, celebrating individuals who capture our imagination, push boundaries and inspire new ideas," Myer said.
Garry Stewart has been awarded the Australia Council Award for Outstanding Achievement in Dance, which comes with a $50,000 prize.
Stewart said, "The award came as an enormous surprise. Of course none of us do what we do in the arts for awards, but the recognition feels incredibly special and touching. Anyone who has been doing this for a long time knows that it isn't easy. So a moment of recognition and acknowledgement is really very special! It makes you start thinking about where you've been, where you are heading and what your legacy might be."
Since 1999, Stewart has been the Artistic Director of Australian Dance Theatre in Adelaide, SA, which this year celebrates its 50th anniversary. He has studied and collaborated with artists working in robotics, photography, architecture, animation and 3D technology. A prolific choreographer here and overseas – particularly acclaimed for his reworking of ballet language into contemporary forms – his award-winning work includes Birdbrain, The Age of Unbeauty, Nothing, HELD, Devolution, G, Be Your Self, Worldhood, Proximity and Honour Bound about the incarceration of David Hicks.
When asked what the highlight of his career has been so far, Stewart said, "There have been many moments." He mentioned taking ADT to the Sydney Opera House for the very first time with Birdbrain in 2001. He shared, "Sydney is my hometown and the Opera House is such an iconic place in this city, so it was an amazing experience to bring my work home to friends, family and my creative colleagues."
He also mentioned, "I'm also very proud of having my work performed at Theatre de la Ville in Paris, which is arguably Europe's leading house for contemporary dance. Making Monument for The Australian Ballet was also thrilling, especially being taken on a guided tour through the Australian Parliament House by the chief architect Aldo Giurgola."
The other 2015 Australia Council Award recipients are:
Thomas Keneally (NSW) – Australia Council Award for Lifetime Achievement in Literature
Archie Roach (VIC) – Australia Council Don Banks Music Award
Judy Watson (QLD) – Australia Council Visual Arts Award (Artist)
Will Stubbs (NT) – Australia Council Visual Arts Award (Advocate)
Stelarc (WA) – Australia Council Award for Outstanding Achievement in Emerging & Experimental Arts
Bruce Gladwin (VIC) – Australia Council Award for Outstanding Achievement in Theatre
Tony Doyle (SA) – Ros Bower Award (Community Arts and Cultural Development)
Alyson Evans (NSW) – Kirk Robson Award (Community Arts and Cultural Development)
Alysha Herrmann (SA) – Kirk Robson Award (Community Arts and Cultural Development)
An exhibition celebrating Stewart and all the other phenomenal winners will be at the Australia Council office in Surry Hills from March 11 until May 8. For more information on the award winners, visit www.australiacouncil.gov.au.