ADT to honour the memory of Tanja Liedtke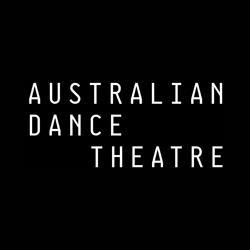 Australian Dance Theatre (ADT) will honour the memory of Tanja Liedtke by presenting construct, her most-loved work, for a return season in Adelaide in November and December.
August will mark 10 years since the prodigiously talented dancer and choreographer was tragically killed in a road accident in Sydney. One of the brightest young stars and a much-loved figure in the Australian dance industry, Liedtke was just about to take the reins of Sydney Dance Company as artistic director when she died, aged just 29.
It was at ADT where Liedtke began her career. ADT Artistic Director Garry Stewart said that firstly as a dancer and then as a choreographer Liedtke was a phenomenal talent who was adored by all who knew her.
"Tanja was an exceptional dancer - highly engaged and creative… full of ideas. This also translated into her choreographic works. She was irrepressibly creative and imaginative and was also an absolute delight to work with. When someone is incredibly talented, exceptionally generous, smart and highly charismatic - that adds up to a compelling combination," he recalled.
Stewart said while the sense of loss and sadness at her death will always be with them, it was important for her work to be shared with a new generation of dance lovers.
"ADT's season of construct is an opportunity for a whole new audience to experience and enjoy the brilliance that was Tanja Liedtke. It's also a time for the coming together of those who knew her and loved her to celebrate once again this stunning, unforgettable person," he stated.
"Like all great works there is something relevant and timeless about construct. Its beauty, charm and wit are completely fresh and ingenious."
construct is an extraordinarily complex and detailed piece, performed with great clarity and emotion. A sharp, rigorous and curious look at the concept of building, the performance starts with an empty theatre full of possibility – a space in which to construct. Shifting between the physical act of building and the emotional construction of lives, construct explores with wicked humour the curious connections between building a home, a life, a relationship, a future and a dream.
construct was conceived and directed by Liedtke and choreographed by Liedtke in collaboration with former ADT Dancers Kristina Chan and Paul White.
Chan and former ADT Dancer Craig Bary (who was previously a rehearsal director on construct) return to Adelaide to direct the re-mounting of the new iteration of the celebrated work.
ADT's season will be supported by the Tanja Liedtke Foundation and will feature Jana Castillo, Marlo Benjamin and 2016 Helpmann Best Male Dancer Kimball Wong.
ADT will also perform an excerpt of construct at this month's Helpmann Awards on July 24 as a tribute to Liedtke. Stewart will be one of the hosts of the live performance industry's night of nights.
For more information on ADT, visit www.adt.org.au. Construct will be presented Wednesday, November 29 – Saturday, December 2 in The Space Theatre at the Adelaide Festival Centre. Tickets will go on sale Tuesday, July 25 through BASS.
---