ADT secures major cruise line partnership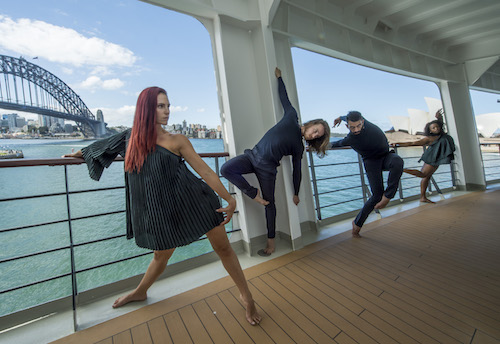 Australian Dance Theatre (ADT) recently announced an exciting and unique partnership with one of the best-known names in luxury international travel.
ADT is one of four iconic Australian brands approached by Cunard to participate in the cruise line's record season Down Under in February and March 2019.
Dancers will sail onboard Cunard's glamourous Queen Elizabeth during its season to perform a specially adapted version of ADT's The Beginning of Nature, which has just had its European premiere in Amsterdam.
The ship's 2,000 guests will also be treated to a unique insight into the behind-the-scenes operations of a world-class dance company with access to rehearsals, company classes and workshops, lectures and forums with ADT Artistic Director Garry Stewart.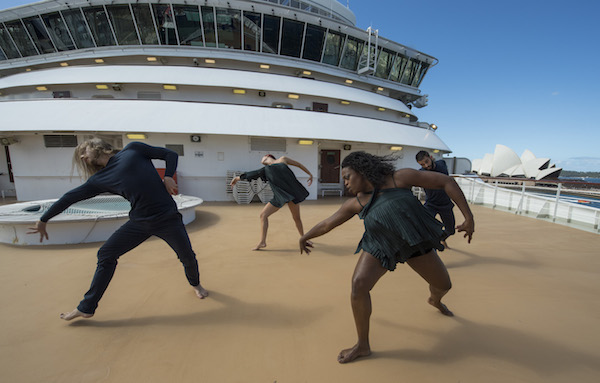 "Our dancers have performed in some pretty spectacular places, from the Sydney Opera House to the most prestigious theatres of Paris, London and New York, and we are excited to add Cunard's impressive Queen Elizabeth to that list," said ADT Executive Director Shaun Comerford.
"Importantly too, ADT has always been about making dance accessible and this opportunity to perform on a cruise ship will really allow audiences to get up close and personal with our dancers," Comerford shared. "It will again put us on the world stage, albeit a floating one!"
Arts South Australia, a long-time supporter of ADT, said it had been proud to support regional and international touring of The Beginning of Nature.
"This new partnership speaks to the quality and beauty of the work - and the company itself – which will now be showcased to international audiences on the seas," said Arts South Australia Executive Director Peter Louca.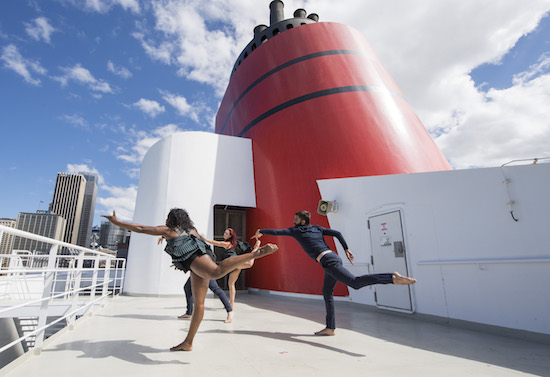 Other iconic Australian brands on show during the two-month season include R.M.Williams, Akubra hats and STARWARD whisky distillery.
Announcing the partnership onboard Queen Elizabeth in Sydney, Sture Myrmell, president of Carnival Australia, which represents Cunard, said the initiative broke new ground and reflected the cruise line's increasingly strong commitment to the Australian market.
"All of our partners are respected names in their fields so we are delighted to join forces with them for the season with a range of initiatives which we think will be very popular and maintain Cunard's tradition of turning heads in this market," Myrmell said.
Celebrating its 53rd year in 2018, ADT is one of Australia's pre-eminent contemporary dance companies, producing works that reflect Australia's creativity, innovation and vibrancy. Under the artistic directorship of Stewart since 1999, ADT tours to wide acclaim nationally and internationally.
On the other hand, Cunard has been around even longer. The luxury British cruise line based at Carnival House in Southampton has been owned by Carnival Corporation since 1998 but has been around for more than 175 years. There are three Cunard Queens in its fleet - Queen Mary 2, Queen Elizabeth and Queen Victoria. Queen Elizabeth is the youngest of Cunard's three Queens. The 90,900-tonne ship was launched in 2010 and carries 2080 guests. A regular visitor to Australia each summer, Queen Elizabeth will make history in February-March 2019 when she will be based in Australia for 54 days – a record period for one of the Queens.
For more information on Cunard, visit www.cunard.com. To see what else is on the horizon for ADT, head to www.adt.org.au.
---