ADT announces Australian tour of 'G'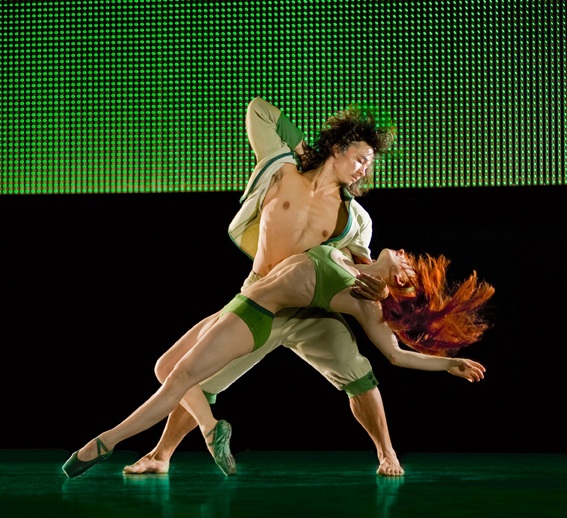 G, by world-renowned choreographer Gary Stewart, Artistic Director of the Australian Dance Theatre, returns to Australia following a successful and extensive tour throughout Europe. The two-month tour starts on 16 May 2013 in Sydney.
Fusing the technical prowess of classical ballet with explosive choreography, Gary Stewart completely reinvents the ballet Giselle with G, just as he did with Swan Lake to Birdbrain (Australia's most performed contemporary dance work).
Eleven formidable dancers of Australian Dance Theatre embody the central themes of hysteria, vulnerability, desire, gender, death and the afterlife. The dancers' powerful athleticism and deconstructed classicism is accompanied by a thrilling and haunting electronic musical score that drives the work forward at a phenomenal pace, and a hovering panorama of LED screens reconfigure the original ballet, its story and themes.
With lighting designed by Geoff Cobham and the music composed by Luke Smiles and motion laboratories, the 60-minute work emerges with ADT's recognized trademarks – contemporary poignancy, energizing freshness and stimulating mental intricacies.
The Australian tour kicks off on the 16th of May in Sydney and travels to select metro and regional locations in NSW, ACT and WA, with potentially more locations being added to the tour. To see the list of venues and dates, visit www.adt.org.au/g. Tickets are now available.
To see a 90-second video of G, go to www.youtube.com/watch?v=bTsRD0sCqqk. In 2015, ADT will celebrate 50 years of performance and innovation.
Photo: Australian Dance Theatre performs Gary Stewart's G. Photo by Chris Herzfeld.