ADT announces 2013 KickStart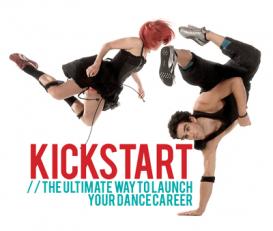 The Australian Dance Theatre will once again host KickStart this coming year, a three-week intensive dance-training program incorporating a choreographic mentorship with the company's Artistic Director, Garry Stewart.
The chosen pre-professional participants will have the unique opportunity to receive training within a professional environment. They will work closely with the ADT ensemble, and at the culmination of the program be able to formulate an excellent personal CV and video material, ready to send out for auditions.
In addition to receiving thorough technical coaching, the students will be closely directed through a development program, which parallels the creative development of an ADT new major work. At the culmination of the program the dancers will have an opportunity to showcase their work in an informal in-house performance.
KickStart's goal is to help each student gain enhanced physical and technical skills while advancing in their understanding of current choreographic processes.
ADT is now inviting applications from Australian and international graduate tertiary dancers for one of four places in the program. To apply, a student must email their current CV, two full-body dance photographs and two links to video footage by Friday, 21 December at adt@adt.org.au.
Kickstart runs from 15 April to 3 May, 2013 in Adelaide, South Australia, and costs $1750 per student. For more information, visit adt.org.au/kickstart.