A Twisted Fairytale of Physical Theatre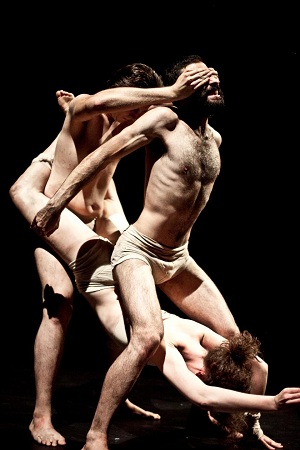 This Adelaide Fringe Festival new theatre company Beg Borrow and Steal will present the world premiere of eventyr: a garden story in the Adelaide Botanic Gardens from March 1-7 at 7pm every evening.
eventyr: a garden story is a collaboration between a group of dynamic emerging performing artists, gathered together by the brave new theatre company Beg Borrow and Steal. These artists have brought to life Hans Christian Andersen's fairytales for this theatrical production that mixes physical theatre and dance.

A young girl ventures into a garden and is introduced to the creatures who inhabit it. The creatures gleefully narrate the story of their meeting, using the garden as their stage. They meld and transform into larger-than-life characters and lead the audience through their magical garden home, where blankets are provided to soften the journey!
Beg Borrow and Steal focus on creating theatre that gives their audience a unique experience. Whether that is created by the location of the show or the type of seating (or lack thereof); the company strives to create theatre for people who want an alternative to the usual theatre experience.
Beg Borrow and Steal's Artistic Directors Chelsea Evans and Matilda Bailey are the exciting fresh faces of emerging artists in South Australia. Their first foray into creating theatre together at the Adelaide College of the Arts was warmly received and inspired them to begin a theatre company together upon graduating from acting school. While at AC Arts, Chelsea and Matilda performed in numerous productions and worked with many exciting theatre professionals.
Booking can be made at any FringeTix outlet or on www.adelaidefringe.com.au