3rd Annual Australian Tap Dance Festival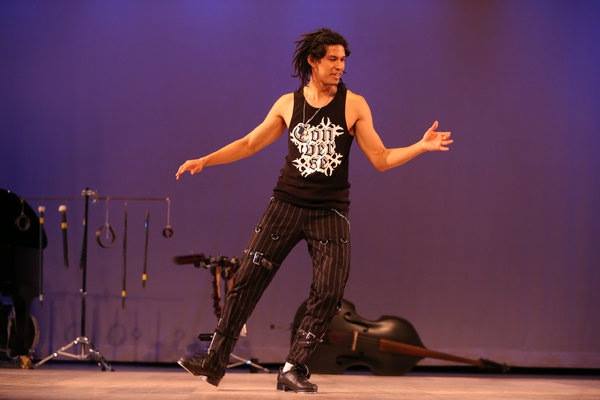 The 3rd Annual Australian Tap Dance Festival (ATDF) is happening in the springtime, during the term 3 school holidays on September 27-October 4 in Melbourne. The 2014 faculty has been announced, including two international headliners.
ATDF 2014 faculty is an eclectic lineup, including artists from Bring in 'da Noise, Bring in 'da Funk to 42nd Street. Faculty includes: Derek K. Grant, Sarah Reich, Jessie Sawyers, Thomas Wadelton, Shane Preston, Sean Robinson, Glenn Wood, Christopher Horsey and Festival Director Winston Morrison.
Tap dancers can take part in residencies, masterclasses and performances with these artists. There are offerings for all levels, from beginner to advanced, and for a range of ages.
The festival is a rare opportunity for Australian tap dancers to experience something different and expand their style and technique at an accelerated rate, in a high immersion environment, in a short span of time. The intensive nature and access to international artists at the top of their field plays a big part in influencing local tap dancers.
Plus, there are many public events for those who just love watching dance. ATDF offers a Tap Dance Film Night, Jam Night with live musicians, Cutting Contest, Capezio Dance Off and a mainstage Festival Concert.
ATDF registration is now open! Tap dancers are encouraged to register early to utilize the 10% off early-bird discount. For more information or to register, visit www.australiantapdancefestival.com.au.
Photo: Australian Tap Dance Festival Director Winston Morrison in performance. Photo courtesy of ATDF.