2019 Sydney Theatre award nominations announced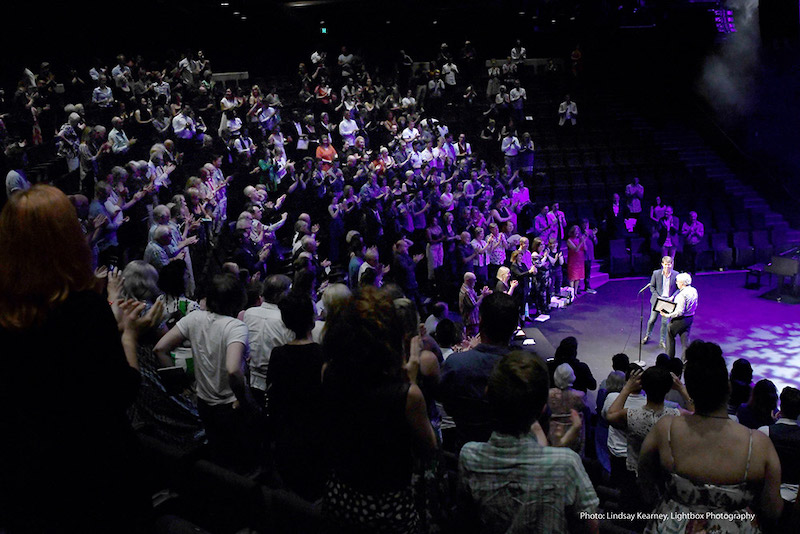 Nominations were announced today for the Sydney Theatre Awards for 2019, which will be presented at a gala ceremony on Monday 20 January 2020 at 7pm at the York Theatre, Seymour Centre.
Leading the list with 10 nominations is The Beauty Queen of Leenane, produced by Sydney Theatre Company, followed by American Psycho from BB Arts Entertainment, Two Doors Productions and Hayes Theatre Co, and Belvoir and Co-Curious's Counting and Cracking, both on nine nominations. HMS Pinafore, produced by Hayes Theatre Co, was awarded eight nominations, while Griffin's First Love is the Revolution and Angels in America from Apocalypse Theatre Company and Red Line Productions received seven nominations.
Nominations in the 34 categories were spread across 46 productions which played on Sydney stages during 2019. The Beauty Queen of Leenane (Sydney Theatre Company), Counting and Cracking (Belvoir and Co-Curious), First Love is the Revolution (Griffin Theatre Company) and Prima Facie (Griffin Theatre Company) are nominated for Best Mainstage Production. The nominees for Best Independent Production are Angels in America (Apocalypse Theatre Company in association with Red Line Productions), The Happy Prince (Little Ones Theatre), John (Outhouse Theatre Co and Seymour Centre) and Krapp's Last Tape (Red Line Productions).
The Sydney Theatre Awards are presented annually by a group of leading theatre critics to celebrate the strength, quality and diversity of theatre in Sydney. The panel consists of Elissa Blake (Audrey Journal), Jason Blake (Audrey Journal), Deborah Jones (The Australian), Jade Kops (BroadwayWorld), Jo Litson (Limelight), John McCallum (The Australian), Ben Neutze (Time Out), John Shand (The Sydney Morning Herald), Diana Simmonds (Stagenoise), Cassie Tongue (Time Out) and Suzy Wrong (Suzy Goes See).
The President of the Seaborn, Broughton & Walford Foundation, Peter Lowry OAM, has confirmed that the Foundation will once again be the major sponsor of the Sydney Theatre Awards in January 2020. "We are delighted to be able to support the 15th annual Sydney Theatre Awards" he said. "We commend the leading theatre critics for their efforts in recognising and rewarding the strength, quality and diversity of particularly outstanding professional mainstage and independent plays, musicals and performances produced over the last twelve months in Sydney. The Sydney Theatre Awards is an important night in the theatrical calendar and we look forward to congratulating all the nominees and winners. The Friends of the Foundation are a growing number of enthusiastic, regular theatre goers who are always keen to support the wide variety of talent that will be acknowledged and celebrated at the Awards," he said.
The Foundation is a charity to assist the performing arts and, following the wishes of founding President Dr Rodney Seaborn AO OBE, proudly supports a wide variety of performing arts initiatives through funding, attending performances and preserving precious theatrical records for education and research as well as providing accessible and affordable space for rehearsals and small performances.
For further information visit: http://www.sydneytheatreawards.com/
NOMINATIONS FOR 2019 SYDNEY THEATRE AWARDS here: http://www.sydneytheatreawards.com/history/2019
Photo courtesy of Lindsay Kearney of Lightbox Photography