2017 Harry Haythorne Award Winner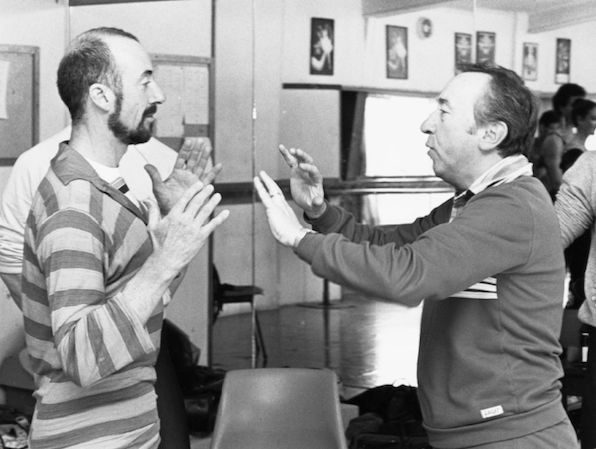 The Royal New Zealand Ballet (RNZB) recently hosted the 2017 Harry Haythorne Choreographic Awards on October 19-21. Finalists had included RNZB dancers Jo Funaki, Laura Saxon Jones, Shaun James Kelly, Sarah Knox and Loughlan Prior.
It was announced that the official winner is Sarah Knox for her work Between There and Now. The Audience Award Winner is Jo Funaki with So Ko Ka Ra Na Ni Ga Mi E Ru.
The Harry Haythorne Choreographic Awards were established in 2015 by the Ballet Foundation of New Zealand, in conjunction with the RNZB, as a way to honour the memory of the RNZB's longest serving Artistic Director. The RNZB is grateful to the Ballet Foundation for its annual grant to fund the awards offered to the choreographers.
To learn more about the Ballet Foundation of New Zealand, visit www.balletfoundation.org.nz.
Dance Informa sends heartfelt congratulations to this year's Harry Haythorne Choreographic Award winners!
Photo: Sir Jon Trimmer with Harry Haythorne. Photo courtesy of the Alexander Turnbull Library and RNZB.