TERRY SIMPSON STUDIOS SUMMER SCHOOL 2016 BACK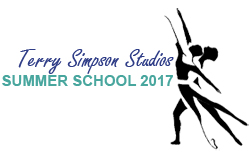 Students welcome upwards from Grade 4.
Subjects
Grade 4 and above
Classical Ballet
Pointe & Repertoire
Contemporary
Yoga
Limber & conditioning
Individual Coaching by appointment only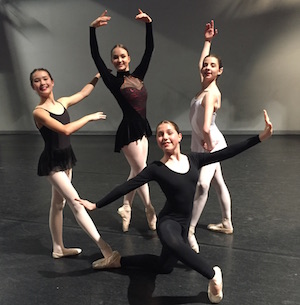 Teachers
Qualified professional staff. Some of the finest teachers in Australia.

Dancers trained at Terry Simpson Studios are working in professional companies all over the world.
Date
Week 1: Mon 23 Jan to Fri 27 Jan 2017
Week 2: Mon 30 Jan to Fri 03 Feb 2017

Download online brochure from www.terrysimpsonstudios.com.au

Venue
Terry Simpson Studios
212 Gays Arcade, Adelaide. SA
(Entrance via Green Door in Twin Street)
Contact
Tel (08) 8223 4374
e: admin@terrysimpsonstudios.com.au
Photo: 2016 Genee Dance Challenge SA winners:
M.Tan (Lev 2), G. Bosward (lev 4). H. Williams (lev 3) & A. Ballestrin (Choreographic)