DANCE SUPPLIERS - Fabrics
Don't see your listing? Add it now…
DANCERS MARKET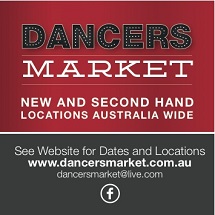 Supplier Types: Books & Periodicals, Cosmetics, Costumes, Dancewear, Fabrics, Footwear, Music
Comments: The Dancers Market is your one stop shop for everything Dance. Made for Dancers, run by Dancers the market events cover QLD, NSW, VIC, WA & ACT. New & Second Hand Stalls are available for hire and with over 30 stalls at every location, you will find everything you need for competitions, concerts, exams and classes. Join us at a market event in your area.
State: Australian Capital Territory, New South Wales, Queensland, Victoria, Western Australia
Location: Po Box 33 Sanctuary Cove QLD 4212.
Contact:
p) 0404 847 866
w) www.dancersmarket.com.au
e) info@dancersmarket.com.au
GLITTER AND DANCE FABRIC SPECIALISTS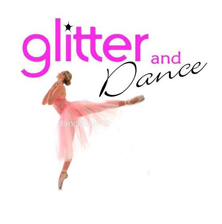 Supplier Types: Fabrics, Dancewear, Costumes, Accessories & Gifts
Brand: Glitter Designs, Lycra, Spandex
Products: Dance Fabric (stretch/non-stretch), Dance Costumes, Accessories
Comments: Glitter and Dance online shop is for all your dance costume needs – unique New York fabric lines, patterns, accessories and also costume design and manufacturing.
State: Queensland
Location: 3/68 Secam Street, Mansfield QLD 4122
Contact:
p) 07 3849 2269
w) www.glitteranddance.com.au
e) info@glitteranddance.com.au
House of Adorn
Supplier Types: Accessories & Gifts, Fabrics
State: Victoria
Location: Mt Waverley
Contact:
p) 1800 2 ADORN (1800 223 676)
M&G Sportswear
Supplier Types: Dancewear, Costumes, Accessories & Gifts, Fabrics
Products: M&G Sportswear are manufacturers of gymnastic leotards and apparel.
State: New South Wales
Location: Our factory is based in Sydney, Australia and has over 20 years experience in manufacturing swimwear and sportswear. Products can be shipped worldwide.
Contact:
w) www.mgsportswear.com.au
e) sales@mgsportswear.com.au
Don't see your listing? Add it now…