DANCE STUDIOS & CLASSES - Western Australia
Don't see your listing? Add it now…
AUSTRALIAN TEACHERS OF DANCING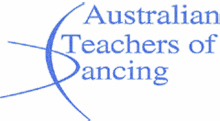 Syllabus: ATOD
Style: Classical Ballet, Jazz, Tap, National Character, Hip Hop, Contemporary and Pre-school Program
State: NSW-New South Wales, QLD-Queensland, VIC-Victoria, TAS-Tasmania, WA-Western Australia, SA-South Australia
Contact:
p) 1800 106 227
w) http://www.atod.net.au
e) secretary@atod.net.au
CECCHETTI BALLET AUSTRALIA INC.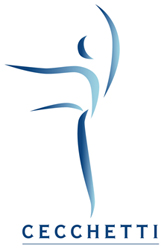 DANZA VIVA SPANISH DANCE ACADEMY AND COMPANY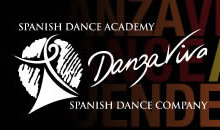 Syllabus: I.D.E (Instituto de la Danza Espanola)
Style: Flamenco and Spanish Dance
Description:
Professional tuition in all aspects of Spanish dance and Flamenco to an international standard.
Location: Unit 26 70 Roberts Street Osborne Park Western Australia 6017
State: Western Australia - WA
Contact:
p) 08 9444 9818 or 08 9275 3946
w) http://www.danzaviva.com
e) danzaviva@internetexpress.net.au
SOUTHERN CROSS DANCE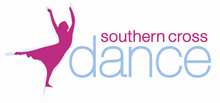 Syllabus: ATOD and Open Classes
Style: Hip Hop, Ballet, Jazz, Contemporary, Pilates, Stretch and Strength, Males Breakdance, Toddler Dance, Disabilities Dance, Christian Inspirational dance classes.
Description:
SCD is no ordinary dance studio, it's now in it's 11th year and has become one of Australia's leading faith based dance studios. It is a remarkable dance studio that offers world class teachers that are dedicated to creating relevant dance and dance that speaks life into our world.
Location: 154 Balcatta Road, Balcatta, Perth
State: Western Australia - WA
Contact:
p) General enquiries - 0421 631 644
w) http://www.southerncrossdance.com.au
e) info@southerncrossdance.com.au
WEST AUSTRALIAN CONSERVATOIRE OF CLASSICAL BALLET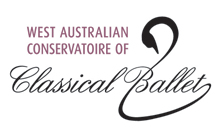 Syllabus: RAD & Cecchetti
Style: Classical Ballet
Description:
Fulltime programme in Classical/Contemporary.
Extension programmes for 9-19yr olds.
After school and Saturday classes for boys and girls of all ages.
Ex-Dancer Classes.
Location: 115 Burswood Rd, Burswood WA 6100
State: WA - Western Australia
Contact:
p) 08 9361 3651
w) http://www.waccb.com.au
e) nfo@waccb.com.au
Australian Performing Arts Network
Styles: Jazz, Tap, Hip-hop, Modern, Acrobatics, Musical Theatre
Description:
The Australian Performing Arts Network is under the direction of Perth-based Artistic Director Marina Del Basso and Producer/ Director Hamish Mcsporran. APAN is a network-based company offering performing artists in Perth a unique opportunity to access the highest standards of independent training and show experience available.
Location: Malaga
State: Western Australia
Contact:
w) www.apan.net.au
e) marina@apan.net.au
Midland Dance Studios
Styles: Ballet, Jazz, Hip-hop, Break, Pas De Deux, Ballroom, Cultural, Contemporary
Location: 1st Floor, 8 Stafford Street, Midland
State: Western Australia
Contact:
p) 0438172330
Shiloh Ballet
Styles: Ballet, Stretch & Strengthen, Contemporary
Location: Perth
State: Western Australia
Contact:
e) shilohballet@gmail.com
WA Dance School
Styles: Ballet, Jazz, Tap, Pas De Deux, Modern, Stretch & Strengthen, Contemporary
Location: 1st Floor, 8 Stafford Street, Midland WA
State: Western Australia
Contact:
p) 0438172330
Alhambra Belly Dance Academy
Location: Claremont
State: WA
Amethyst Bellydance School
Location: Forrestfield
State: WA
Betty Bentley Dance Academy
Location: Canning Vale, Hamilton Hill, Willetton, Port Kennedy
State: WA
Dance Venture
Location: Willetton
State: WA
Humphreys Dance Studio
Location: Victoria Park
State: WA
Nicollette's School of Dance
Location: Carlisle
State: WA
Don't see your listing? Add it now…