DANCE STUDIOS & CLASSES - South Australia
Don't see your listing? Add it now…
AUSTRALIAN TEACHERS OF DANCING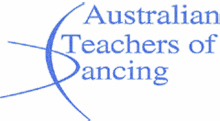 Syllabus: ATOD
Style: Classical Ballet, Jazz, Tap, National Character, Hip Hop, Contemporary and Pre-school Program
State: NSW-New South Wales, QLD-Queensland, VIC-Victoria, TAS-Tasmania, WA-Western Australia, SA-South Australia
Contact:
p) 1800 106 227
w) http://www.atod.net.au
e) secretary@atod.net.au
CECCHETTI BALLET AUSTRALIA INC.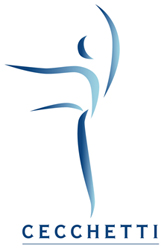 Southern Cross Tango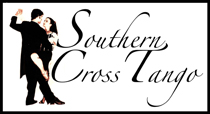 Styles: Tango
Description:
Southern Cross Tango presents classes, workshops, practicas, milongas and special events in South Australia, and produces the 'Buenos Aires in the Vales' Tango Festival. Experience Argentine Tango with Adrienne and Andrew Gill, recognised internationally for their artistry, innovative teaching, choreography and performance.
Location: 50 Kauri Pde, Seacliff, SA 5049. Classes in Norwood, Thebarton, Aldgate, Seacliff and other regional areas in SA. Also classes in Geelong VIC.
State: South Australia
Contact:
p) 0419 309 439
w) http://southerncrosstango.com.au
e) sctango@bigpond.com
TENISON COLLEGE OF DANCE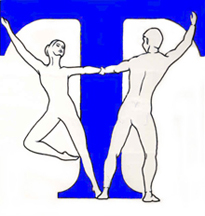 Syllabus: Cecchetti, RAD, ChoreoCraft, ISTD
Style: Ballet, Jazz, Tap, Choreography
Description:
Kenneth Norman A.R.A.D. L.I.S.T.D. A.N.E.A.
Jacqui Johnson F.I.S.T.D. F.C.B.A. C.I.C.B. Cert. IV
Triple International Senior Examiner
Tenison College - Established 41 years
Centre for ChoreoCraft Dance Composition Syllabus
Principals former professional dancers
Faculty of four. London qualified teachers
All show costumes provided
Two stage shows annually
Mail - P.O. Box 246 Brighton 5048 S.A. Australi
Location: Upper school - Brighton, Lower school - Reynella
State: SA - South Australia
Contact:
p) 08 8377 2468
w) http://www.tenisondancecollege.com
e) tenison@choreocraft.com
Accomplished Dance by Donna Juncken
Adelaide Chinese Dance Academy
Avant Ballet Studio
Location: Tea Tree Gully
State: SA
Barbara Jayne Dance Centre
Styles: Ballet, Jazz, Tap, Hip-hop, Modern, Stretch & Strengthen, Contemporary
Location: 56 George Street Norwood
State: South Australia
Contact:
p) 0411 493 755
Christina Sherwood Academy of Dance
Styles: Ballet, Jazz, Tap, Hip-hop, Modern, Musical Theatre, Stretch & Strengthen, Contemporary
Location: King George Hall, Koongarra Court, Magill, South Australia 5071
State: South Australia
Contact:
e) info@christinasherwoodacademy.com.au
Mighty Good Talent School
Styles: Ballet, Jazz, Tap, Hip-hop, Musical Theatre
Location: Woodcroft, Golden Grove, Hills and Hilton SA
State: South Australia
Contact:
e) office@mightygood.com.au
Move Through Life
Styles: Ballet, Jazz, Contemporary
Location: Adelaide, Glengowrie, Clarence Park
State: South Australia
Contact:
e) Class@movethroughlife.org.au
Pivotal Dance
Styles: Ballet, Jazz, Hip-hop, Contemporary
Location: Glenelg
State: South Australia
Contact:
e) pivotaldance@gmail.com
Renmark Dance Academy
Styles: Ballet, Jazz, Tap, Hip-hop, Modern, Musical Theatre, Contemporary
Location: Renmark
State: South Australia
Contact:
p) (08) 8586 4917
Rosie Clark Dance Studios
Styles: Ballet, Contemporary, Jazz, Modern, Musical Theatre, Tap
Location: 22 Anderson Tce, Glossop (old Sturt Highway)
State: SA
Contact:
p) (08) 8588 2559
w) www.rosieclarkdance.com.au
Accomplished Dance by Donna Juncken
Location: Mt Barker
State: SA
Action Dance Academy
Location: Normanhurst, Berowra
State: SA
Dancecorp Dance Studios
Location: Adelaide, Brisbane, Canberra
State: SA. QLD, ACT
In Step School of Dance
Location: Christies Beach
State: SA
Tabor Adelaide
Location: Goodwood
State: SA
Don't see your listing? Add it now…