DANCE STUDIOS & CLASSES - South Australia
Don't see your listing? Add it now…
AUSTRALIAN TEACHERS OF DANCING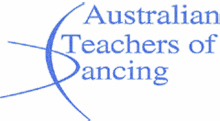 Syllabus: ATOD
Style: Classical Ballet, Jazz, Tap, National Character, Hip Hop, Contemporary and Pre-school Program
State: NSW-New South Wales, QLD-Queensland, VIC-Victoria, TAS-Tasmania, WA-Western Australia, SA-South Australia
Contact:
p) 1800 106 227
w) http://www.atod.net.au
e) secretary@atod.net.au
CECCHETTI BALLET AUSTRALIA INC.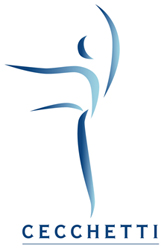 TENISON COLLEGE OF DANCE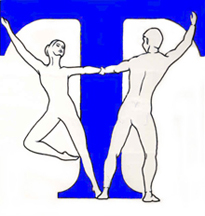 Syllabus: Cecchetti, RAD, ChoreoCraft, ISTD
Style: Ballet, Jazz, Tap, Choreography
Description:
Kenneth Norman A.R.A.D. L.I.S.T.D. A.N.E.A.
Jacqui Johnson F.I.S.T.D. F.C.B.A. C.I.C.B. Cert. IV
Triple International Senior Examiner
Tenison College - Established 41 years
Centre for ChoreoCraft Dance Composition Syllabus
Principals former professional dancers
Faculty of four. London qualified teachers
All show costumes provided
Two stage shows annually
Mail - P.O. Box 246 Brighton 5048 S.A. Australi
Location: Upper school - Brighton, Lower school - Reynella
State: SA - South Australia
Contact:
p) 08 8377 2468
w) http://www.tenisondancecollege.com
e) tenison@choreocraft.com
Alana's Dance Studio
Styles: Ballet, Jazz, Tap, Hip-hop, Stretch & Strengthen, Contemporary
Location: Gawler, South Australia
State: South Australia
Contact:
e) info@alanasdancestudio.com
Avant Ballet Studio
Location: Tea Tree Gully
State: SA
DanceSA
Styles: Jazz, Hip-hop, Contemporary
Location: 18 Locations
State: South Australia
Contact:
e) info@dancesa.com.au
Rosie Clark School of Ballet and Tap, Riverland
Syllabus: RAD grades and vocational, I.S.T.D, Glenn wood, Al Gilbert, C.S.T.D and A.T.O.D
Style: classical ballet, contemporary, jazz, tap, hip hop, cheerleading, musical theatre, national
Description:
Offering a wide range of the best possible syllabi to train students from 2 years of age to professionals.
Location: 13 Anderson terrace, glossop, 5344, Riverland
State: South Australia
Contact:
p) Rosemary-0401326602, Natalie-0439890416
w) www.rosieclarkdance.com.au
e) info@rosieclarkdance.com.au
South Australian Dance Forum
Styles: Ballroom
Description:
Social Ballroom Dance Classes, Friday Nights 8 - 9.30pm. We are now also doing pre-school ballet on Saturday mornings called, "Bumblebee Ballet".
Location: Para Hills Community Centre, Maves Rd Para Hills, SA 5096
State: South Australia
Contact:
p) Stephen 0417875196 after 6pm
Turning Point Dance
Styles: Ballet, Jazz, Tap, Pas De Deux, Pilates, Yoga, Musical Theatre, Stretch & Strengthen, Contemporary
Location: Salisbury
State: South Australia
Contact:
e) enquiries@tpdance.com.au
Accomplished Dance by Donna Juncken
Location: Mt Barker
State: SA
Action Dance Academy
Location: Normanhurst, Berowra
State: SA
Dancecorp Dance Studios
Location: Adelaide, Brisbane, Canberra
State: SA. QLD, ACT
In Step School of Dance
Location: Christies Beach
State: SA
Tabor Adelaide
Location: Goodwood
State: SA
Don't see your listing? Add it now…