DANCE STUDIOS & CLASSES - Queensland
Don't see your listing? Add it now…
AUSTRALIAN TEACHERS OF DANCING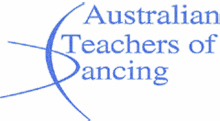 Syllabus: ATOD
Style: Classical Ballet, Jazz, Tap, National Character, Hip Hop, Contemporary and Pre-school Program
State: NSW-New South Wales, QLD-Queensland, VIC-Victoria, TAS-Tasmania, WA-Western Australia, SA-South Australia
Contact:
p) 1800 106 227
w) http://www.atod.net.au
e) secretary@atod.net.au
CECCHETTI BALLET AUSTRALIA INC.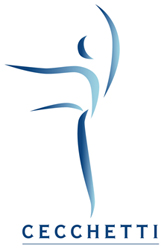 DLDC - Full Time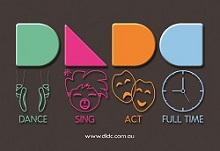 Syllabus: 1 Year Diploma of Musical Theatre (CUA50211), 2 Year Diploma of Dance - Elite Performance (CUA60111)
Style: Jazz, Ballet, Partnering, Tap, Hip Hop, Cabaret, Acting, Singing, Music Theatre, Fitness, Acro, Contemporary, Make-up, Nutrition, Tax and business knowledge, Heels, Anatomy, Music Theory, JFH and more.
State: Queensland
Contact:
p) +617 3849 5799
w) www.dldc.com.au
e) admin@dldc.com.au
Ashfield Ballet School
Styles: Ballet, Jazz, Tap, Hip-hop, Modern, Cultural, Stretch & Strengthen
Description:
The Ashfield Ballet School was established in 1979, and has grown into the largest and longest established dance school in the Redlands City area. As a respected provider of dance tuition in the community, the school is renowned for being a specialist in classical ballet. However, it also provides quality tuition in jazz, slow modern/lyrical, contemporary, tap, hip-hop and national character.
Classes are available from the age of three years through to the advanced level. Students are prepared for the Australian Teachers of Dancing (A.T.O.D.) examinations in ballet, jazz, tap, hip-hop, contemporary and national character and Royal Academy of Dance (R.A.D.) major vocational graded ballet examinations.
Examinations are optional, however they are highly recommended to encourage children to achieve, set goals and gain confidence.
Location: Unit 16/29 Moreton Bay Rd, Capalaba
State: Queensland
Contact:
p) 0401 916 426
w) www.ashfieldballet.com.au
e) info@ashfieldballet.com.au
Dance Energy Studios
Styles: Ballet, Jazz, Tap, Hip-hop, Acrobatics, Musical Theatre, Stretch & Strengthen, Contemporary
Location: Currimundi, QLD
State: Queensland
Contact:
e) admin@danceenergystudios.net.au
Dance Form Professional Studio
Styles: Ballet, Jazz, Tap, Hip-hop, Break, Modern, Acrobatics, Pilates, Yoga, Musical Theatre, Swing, Stretch & Strengthen, Modeling, Contemporary
Location: Cooroy
State: Queensland
Contact:
e) info@danceform.com.au
Dance Pointe
Styles: Ballet, Jazz, Tap, Hip-hop, Acrobatics, Contemporary
Location: 14 Chrome Street, Salisbury
State: Queensland
Contact:
e) miia@dancepointeqld.com.au
Dance Skool
Styles: Hip-hop, Break, African
Location: 1 Chisolm Road, Gold Coast
State: Queensland
Contact:
p) 0438 154 305
Dynamite Studios Academy
Styles: Ballet, Jazz, Tap, Hip-hop, Break, Pas De Deux, Acrobatics, Musical Theatre, Stretch & Strengthen, Contemporary
Location: Dalton Street, Upper Coomera
State: Queensland
Contact:
e) enquiries@dsa.com.au
Ipswich Dance Studio
Styles: Modern, Ballroom, Salsa, Swing, Tango
Location: St John's Lutheran Church Hall, 79 Nicholas St, Ipswich, 4305
State: Queensland
Contact:
p) 07 3282 6732
e) jim@ipswichdancestudio.com.au
Kayla's Studio of the Arts
Styles: Ballet, Jazz, Hip-hop, Break, Modern, Acrobatics, Musical Theatre, Stretch & Strengthen, Modeling, Contemporary
Location: Rockhampton
State: Queensland
Contact:
e) director.ksa@hotmail.com
Reilly Dance Academy
Styles: Ballet, Jazz, Tap, Contemporary
Location: Virginia, Brisbane
State: Queensland
Contact:
e) dance@reillydance.com.au
Shayne McCormick Ballet Centre
Styles: Ballet, Jazz, Tap, Hip-hop, Pas De Deux, Modern, Musical Theatre, Stretch & Strengthen, Contemporary
Location: Ipswich
State: Queensland
Contact:
p) 07 3812 1060
Sheridan's Studio 1
Styles: Ballet, Jazz, Tap, Hip-hop, Acrobatics, Musical Theatre, Stretch & Strengthen, Contemporary
Location: Gold Coast
State: Queensland
Contact:
p) 0414 633 802
The Dance Centre Peregian Springs
Styles: Ballet, Jazz, Pas De Deux, Modern, Acrobatics, Pilates, Yoga, Musical Theatre, Stretch & Strengthen, Contemporary
Location: Peregian Springs
State: Queensland
Contact:
p) 0400 029 198
The Studio of Performing Arts - Springfield
Styles: Ballet, Jazz, Tap, Hip-hop, Acrobatics, Musical Theatre, Contemporary
Location: 37 Sinnathamby Boulevarde, Springfield, QLD
State: Queensland
Contact:
e) perform@thestudiospringfield.com.au
Ann Fraser School of Dance
Location: Maroochydore
State: QLD
Ann Roberts School of Dancing
Location: West End
State: QLD
Dancecorp Dance Studios
Location: Adelaide, Brisbane, Canberra
State: SA. QLD, ACT
Debra Whitten School of Dance
Location: Daisy Hill
State: QLD
Monika's Unlimited Dance Studio
Location: Forest lake
State: QLD
Premier Dance Academy
Location: Milton
State: QLD
Queensland Associated Dance Studios Inc
Location: Zillmere
State: QLD
Queensland Conservatoire of Ballet
Location: Warner
State: QLD - Queensland
Queensland National Ballet
Location: Bowen Hills
State: QLD - Queensland
Rio Rhythmics Latin Dance Academy
Location: West End
State: QLD
Don't see your listing? Add it now…