DANCE JOBS
Don't see your listing? Add it now…
COSTUMES - Part Time Sales and Customer Service rep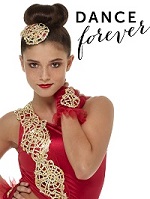 Description:
Dance Forever costumes (www.danceforever.com.au) is looking for a Part Time Sales and Customer Service rep.
A dance background is a plus.
Position involves:
Handling sales enquiries
Setting up new accounts
Managing costume orders
Developing leads
Attending Festivals and Events
Email hello@danceforever.com.au with your resume and headshot today!
Contact:
w) DanceCostumesAustralia.com.au
Elance Adult Ballet School - Teacher Position
Description:
Elancé Adult Ballet School seeks a mature and passionate teacher to join our staff. Applicants must be willing to work at both the Flemington and East Hawthorn studio. Teaching adults is remarkably different to teaching children. The ideal teacher is able to create a friendly and enjoyable class atmosphere whilst upholding the professional standards appropriate to the art form. Elancé conducts a broad range of classes, from students who have not previously studied ballet to experienced dancers. The successful applicant must be comfortable teaching open classes at all levels. To apply please contact Dianne Harrison, Principal, via email.
State: Victoria
Contact:
w) www.adultballet.com.au
e) dianne@adultballet.com.au
Contemporary Teacher
Styles: Contemporary
Description:
Ranges Academy of Performing Arts requires a passionate dance teacher for children ages 7+ Must be aligned with non-competitive dance practices & teaching. Must be committed to encouraging youth into dance.
Location: "The Hills" Dandenong Ranges
State: Victoria
Contact:
e) rangesacademy@gmail.com
Dance & Fitness Instructor Positions Vacant
Styles: Jazz, Hip-hop, Acrobatics, Pilates, Yoga, Stretch & Strengthen
Description:
We are a growing dance studio that is reallocating to bigger and better premises in Term 2 2017 and therefore looking for new staff to join our small & friendly teaching team. We offer great & flexible working environment, well disciplined students and support for our staff. An ideal candidate will: 1) be able to take on Jazz, Hip-Hop, Acrobatics, Conditioning & Preparation for dance classes for various ages (from 2 yo to adult) 2) have a fitness instructor qualifications and be able to take on such classes as yoga, pilates & cardio for children & adults 3) Be willing to be hired as an independent contractor and be available most of the year 4) be enthusiastic, passionate, energetic, motivating and inspiring to students and who loves working with children 5) be very responsible, highly reliable, hard working, honest, resourceful, innovative, with excellent communication skills and who is a good team player 6) have ABN, Bluecard Working With Children Check, current First Aid certificate, professional indemnity insurance 7) have prior teaching and choreographic experience 8) have a combination of prior dance experience & education (or progress towards) in the dance field Preferable, but not essential: 1) Knowledge of/familiarity with the Russian Vaganova method 2) Familiarity with Ballet barre fitness program We are happy to employ several staff, so don't be discouraged if you don't have the skills to teach all classes. All are welcome to apply. Some classes may commence immediately, although most will be scheduled in Term 2. If you are interested in this opportunity, please send your resume and brief statement about why you'd be the ideal candidate through to our email.
Location: Woolloongabba, Brisbane
State: Queensland
Contact:
e) contactus@maximodancestudio.com.au.
Hip Hop Teacher Wanted
Styles: Hip-hop
Description:
We are a small and young dance school located in Tarneit, Melbourne. We are looking for a hip hop teacher to teach a variety of age groups and abilities for classes, workshops and more. We would like a teacher who is engaging, talented and loves children with a passion.
Location: Tarneit
State: Victoria
Contact:
e) ccda.enquiries@gmail.com
Jazz Teacher
Styles: Jazz, Tap
Description:
We are are new small school looking to expand. We require A jazz teacher who is also willing to assist with tap dance classes. For the moment on Saturday mornings. Our school does not do exams or competitions so would like our applicant to be motivated to prepare their own classes, giving them the freedom to express their teaching ability. Our school is about a passion for dance for the students in a fun environment with no pressure or competitiveness. We are located in Mitcham Victoria.
Location: Mitcham, Victoria
State: Victoria
Contact:
e) toptapsdance@gmail.com
Regional Academy of Performing Arts- Jazz, Hip Hop and Contemporary Teacher Wanted
Styles: Ballet, Jazz, Hip-hop, Modern, Musical Theatre, Contemporary
Description:
We are looking for a Full-Time and Part-Time Contemporary, Jazz, Hip Hop and Musical Theatre teacher to join our team. Must also have a solid Classical technique and be able to take junior Ballet syllabus classes if required. We are looking for someone with great initiative and adaptability. Located in Wodonga, Victoria we have 4 fully equipped studios and a gymnasium with programmes catering for tiny-tots up to adults. We also have an established Elite Full-Time programme for those seeking a career in dance and have graduates working in companies across the globe. If you are interested in becoming a part of this innovative and exciting team please send your CV and information to the email below.
Location: Wodonga, Victoria
State: Victoria
Contact:
e) admin@rapaweb.com.au
Shoe Repair/Key Cutting Shop Contents for Sale (Perth, WA)
Description:
Due to retirement, I have a complete shop running at the moment full of shoe repair machinery and stock (shoe repair materials and keys). Machinery consists of key cutter, finishing machine, Singer patching machine, engraver, electric pliers, shoe stretcher and more for viewing. Would suit someone who wants to start a new shoe repair business. Simply find your own premises and you have a complete business. Please call George on (08) 9344 1007 (9-5 Mon-Sat Perth time) or After Hours: (04) 1277 6476.
State: Western Australia
Contact:
p) (08) 9344 1007
Don't see your listing? Add it now…