'Universal Carnivale' set for Sydney venues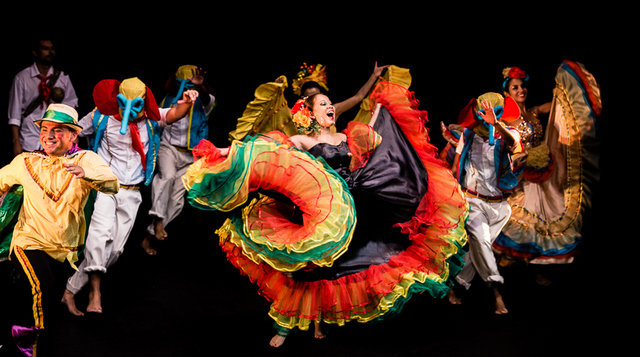 Universal Carnivale, a show presenting a glimpse of the cultural diversity that exists in Australia today, will come to two Sydney venues soon –Bankstown Sports Club on July 15 at 8 p.m. and The Juniors Kingsford on August 19 at 7 and 9:30 p.m.
With lots of colour and razzle-dazzle, Universal Carnivale promises to feature "the most delicious and exquisite dance rhythms from across the globe." Pieces from South America, Bollywood, the Middle East and Africa that include glamorous costume changes and hot beats will create a fun-filled celebration.
The show will star multi-award winning dance champions Aric Yegudkin, Masha Belash, Csaba Szirmai and Luda Kroitor, as seen on Dancing With The Stars, So You Think You Can Dance and Strictly Dancing. The Colombian Cultural Folkloric Organization will perform as well.
According to show organisers and promoters, the inspiration for Universal Carnivale came from a gorgeous migrant who came to Australia from Colombia. She dedicated her life to helping charities and the disadvantaged by hosting fundraising events, thus in the process promoting cultural and folkloric dance to the Australian population.
To book tickets to these Sydney events, visit www.eventbrite.com.au for Bankstown and seatadvisor.com for The Juniors. Contact the show organizer and event producer at info@7flavours.com for any specific inquiries.
Photo courtesy of 7 Flavours.
---