Transit Dance announces Audition Tour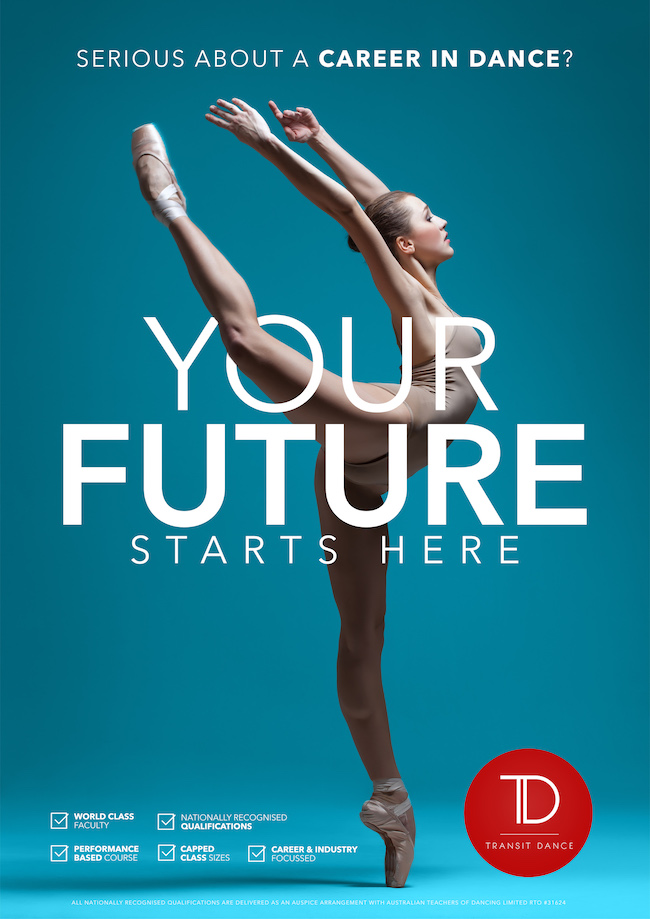 Are you serious about a career in dance? Then Transit Dance is inviting you to audition for entry to its 2018 full-time courses. Auditions will be presented in New Zealand, Adelaide, Melbourne, Brisbane, Sydney and Perth in July and August.
Located five minutes from Melbourne CBD, Transit Dance offers full-time courses that are specifically designed to provide the highest level of training in both Contemporary Dance and Performing Arts. As a performance based course, all students participate in four professional production seasons each year (a total of 21 individual performances), making it one of the most practical and hands-on dance courses in the industry.
Transit Dance also offers a Dance Teachers Course for those looking to instruct and lead the future generations of young artists.
Boasting a world-class teaching faculty, capped class sizes, focus on career progression, and nationally accredited qualifications, this unique training institution is quickly becoming a leader in the field of dance education.
Led by Directors Paul Malek, Chris Curran, Kim Adam and Karen Malek, and situated in the heritage Woolshed in Kensington, Transit Dance is a great option for any dancer serious about a career in dance. Learn more about Transit Dance at www.transitdance.net.
2017 AUDITION TOUR
- New Zealand: Sunday, 16 July
- Adelaide: Saturday, 5 August
- Melbourne: Sunday, 6 August
- Brisbane: Saturday, 12 August
- Sydney: Sunday, 13 August
- Perth: Saturday, 19 August
---