Save the dates for Australian Dance Cup 2018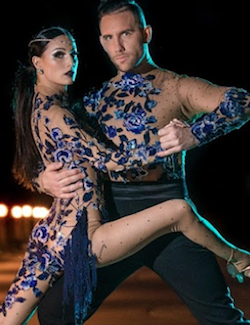 The Australian Dance Cup returns to the Gold Coast on April 27-29, 2018. Bringing together all street, Latin and hip-hop styles, this three-day, four-night event will include competition, workshops, beach parties and concerts on the shores of Surfers Paradise.
If you practice or perform salsa, bachata, zouk, cha-cha, tango, reggaeton, samba, hip-hop, breakdance or street jazz, the Australian Dance Cup has something for you. More than 50 international and national instructors will lead 42 workshops and judge competitors for Step Up, the street dance competition category, and for the main Australian Dance Cup competition, which includes sections for amateurs, semi-professionals and professionals. Over $8,000 of cash prizes is up for grabs!
So far, the 2018 international artists' roster includes Canadian partners Harold Rancano and Regan Hirose, who are two-time World Bachata Cabaret Champions.
For more information, including registration and accommodation details, visit www.australiandancecup.com.
Photo: Harold Rancano and Regan Hirose. Photo courtesy of Australian Dance Cup.
---