Marten Bequest scholarships announced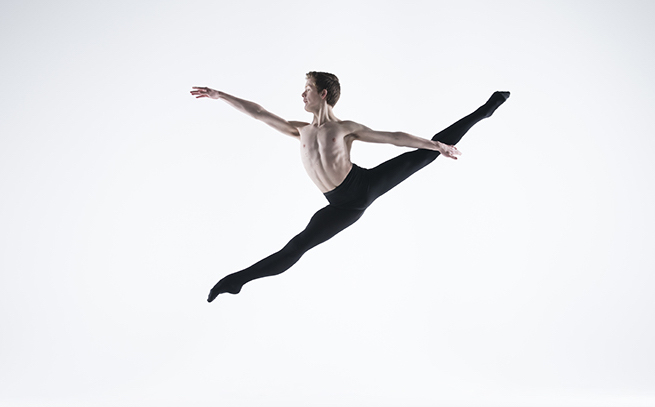 Twelve Australian artists have been announced as recipients of the 2017 Marten Bequest scholarships, worth a total of $600,000. Of them, one is rising ballet star Harrison Lee of NSW. His $50,000 scholarship will support his ongoing studies at The Royal Ballet School in London, UK, including tuition and boarding house fees.
For more than 40 years the legacy of John Chisholm Marten has supported Australian artists to travel across the country and around the globe. Leveraging the Australia Council's artistic and grant-making experience, Perpetual Philanthropic Services was delighted to see all categories of the scholarship awarded this year. The 2017 scholarships support a larger cohort of artists, with 12 total recipients across nine categories – each receiving $50,000 to develop their artistic practice and establish valuable networks.
Perpetual's National Manager of Philanthropy, Caitriona Fay, said, "Philanthropy plays a vital role in ensuring Australia - and Australians - continue to contribute on a global scale in fields such as the arts, science and innovation. The vision of John Marten more than 40 years ago is evidence of this, with his generosity providing countless Australian artists with a learning opportunity they might not have otherwise experienced."
"We are delighted to support these impressive artists and look forward to seeing how this opportunity helps them develop professionally, and raises the profile of Australian arts internationally. Perpetual is pleased to be working with the Australia Council to deliver this investment in the arts, and we join them in congratulating the successful recipients," Fay added.
In addition to Lee, the other 2017 scholarship recipients include: Mish Grigor (NSW) for acting; Nikhila Madabhushi (VIC) for architecture; Ross McHenry (SA) and Kathryn McKay (WA) for instrumental; Sam Holt (NSW) for painting; Caitlin Maling (WA) for poetry; Rebecca Slater (NSW) and Scott McCulloch (VIC) for prose; Marian Tubbs (NSW) for sculpture; and Elizabeth Lewis (QLD) and Alasdair Kent (WA) for singing.
Photo: Harrison Lee. Photography by Damian Tierney.
---