'Creature' arrives at Drill Hall, Sydney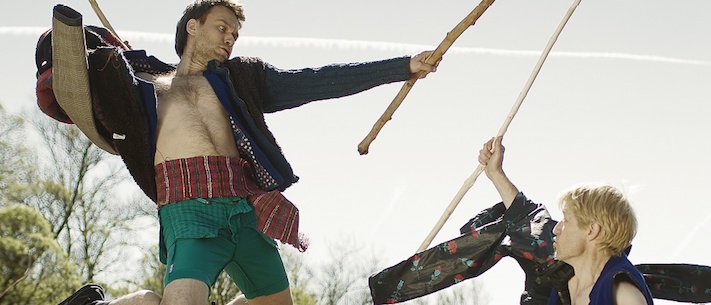 As part of their residency exploring ideas around social/partner dance, Swiss-based duo József Trefeli and Gábor Varga will present Creature at Critical Path's Drill Hall in Sydney on Wednesday 15 March. Creature draws traditional folk dance into a relationship with the world of contemporary choreography.
It's a work about origins – biographical, ethnographic, socio-cultural or aesthetic. Trefeli and Varga tackle ethnographic material to place contemporary choreographic practice under the magnifying glass of its archaic heritage. A pursuit that gives birth to a new choreography, a "creature" abounding with codes, intentions, and keys to its interpretation.
Overall, Creature will seek to show viewers the kinship between the language of contemporary dance and the exoticism of folk dances. The result promises to be a surprising piece. Critical Path describes the work as "crazy with energy, rich with self-deprecating humour and spiced by extravagant costumes."
Tickets are $15 full price or $10 for concession. For more information, head to www.criticalpath.org.au.
Photo by Gregory Batardon.
---