'Crazy Times' coming to Sydney Opera House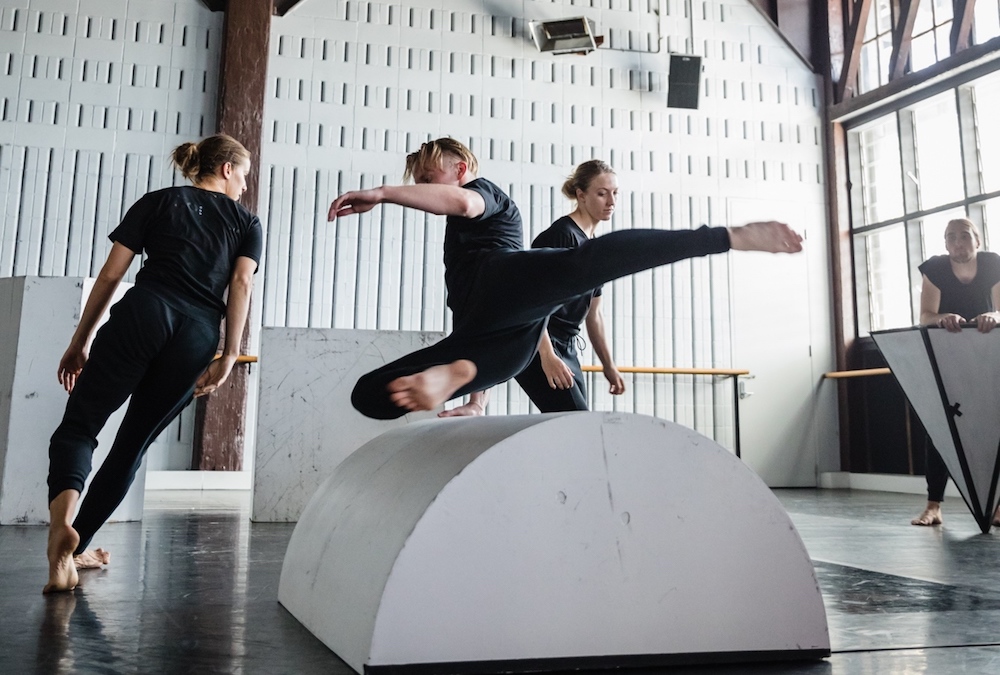 The Sydney Opera House and Sydney Dance Company have joined forces to create a unique live experience for primary school aged audiences designed to inspire young imaginations. Premiering at the Opera House on March 14, Crazy Times is described as "a fascinating exploration of the fast-paced reality of life as a young person in the modern world, brought to life through dance."
Four dancers will lead the audience on a dream-like journey into the future, melding mind-bending dance moves, fantastical costumes and geometric objects brought to life. Having its world premiere at the Opera House, Crazy Times has been created in collaboration with Perth contemporary dance company Co3 Australia and marks Sydney Dance Company's first foray into programming for younger audiences.
Bridgette Van Leuven, head of children, families and creative learning for Sydney Opera House, said, "There is a real demand from parents and teachers to offer challenging and diverse artistic experiences for children. The Opera House has a long history of presenting bold contemporary dance and we are thrilled to continue that tradition in a way that will resonate with our school audiences. Connecting young people with specially created work of this calibre is vital to fulfilling our ambition to build lifelong engagement with the arts."
Created by award-winning Australian choreographer Antony Hamilton in collaboration with dramaturge Matthew Whittet, lighting designer Ben Cisterne, costume designer Paula Lewis, and sound designer Julian Hamilton, Crazy Times is designed to stimulate "independent and imaginative" thinking.
SDC Artistic Director Rafael Bonachela said, "As a first for Sydney Dance Company, we are delighted to work with an exciting creative team led by the visionary Antony Hamilton to create this very special work specifically for young audiences. Students will have the opportunity to create their own stories, and find their own meanings through viewing and responding to Crazy Times. This innovative work will aim to move and inspire students by harnessing their imagination."
Following each performance, audiences will take part in interactive activities with the Crazy Times dancers. Schools can book additional workshops to complement the in-theatre experience
To keep up to date on this project, follow the Facebook page Sydney Opera House – Kids and Families. For more information, visit www.sydneydancecompany.com.
Photo: Dancers in rehearsal for Crazy Times. Photo by Jack Saltmiras.
---