Artists announced for 'New Breed 2017'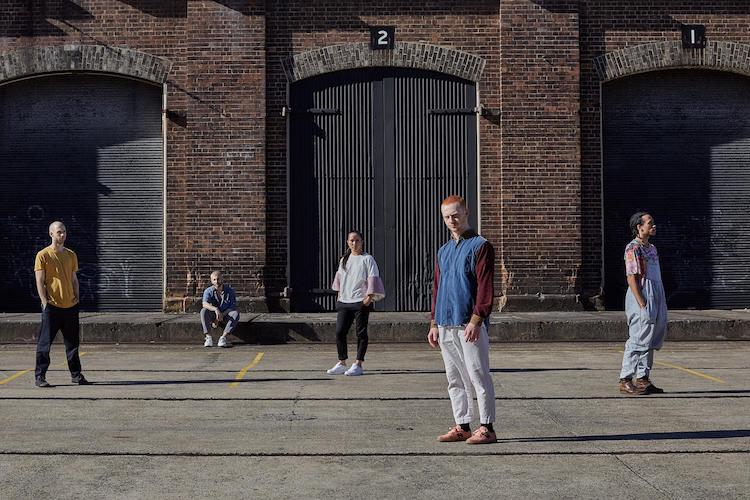 Carriageworks and Sydney Dance Company, in conjunction with The Balnaves Foundation, recently announced the five up-and-coming Australian choreographers commissioned to create new works for the acclaimed New Breed initiative that supports Australia's next generation of dance-makers.
"How lucky are these five 'emerging' choreographers to have the support and resources of the Sydney Dance Company (SDC) and Carriageworks for their early efforts? Best of all, to have the wonderful SDC dancers to help bring their ideas to physical reality," Sydney Morning Herald noted.
New Breed 2017 will provide Australian choreographers Melanie Lane (Melbourne/Berlin), Tyrone Robinson (Perth), Petros Treklis (Melbourne), Cass Mortimer Eipper (Melbourne) and Nelson Earl (Sydney) with an invaluable opportunity to work with Australia's finest contemporary dancers on a newly commissioned dance piece. Cass Mortimer Eipper and Nelson Earl will present the first New Breed co-creation.
The four new works created by the New Breed 2017 choreographers will be presented at Sydney's premier multi-arts precinct, Carriageworks, from November 30 to December 9.
SDC and Carriageworks' New Breed initiative made its debut in November 2014, supporting five young Australian choreographers through the creation and presentation of unique new dance works. Three sold out seasons in 2014, 2015 and 2016 ensued.
Following the New Breed program, Adelaide-based New Breed 2014 choreographer Gabrielle Nankivell was the recipient of the 2015 Tanja Liedtke Fellowship for her work Wildebeest. Wildebeest was part of SDC's stunning double bill Untamed in 2016 and was nominated for a Helpmann Award for Best Choreography in a Ballet, Dance or Physical Theatre Production in 2017.
The fourth instalment in the New Breed initiative, delivered during 2017, will see Carriageworks and SDC continue their commitment to the future of Australian contemporary dance, by supporting independent choreographers Melanie Lane, Tyrone Robinson, Petros Treklis, Cass Mortimer-Eipper and Nelson Earl. From now until December, these dance makers will benefit from the extensive support from all departments of Australia's leading contemporary dance company.
SDC Artistic Director Rafael Bonachela stated, "For almost half a century, Sydney Dance Company has been the home of contemporary dance in Australia, with a strong dedication to nurturing the next generation of Australian choreographic artists. We are proud to further contribute to this legacy through a unique program, and to invest in what we believe is the very foundation of the future of Australian contemporary dance – its creators."
Carriageworks Director Lisa Havilah said, "Carriageworks' ongoing partnership with Sydney Dance Company to present this unique program reaffirms our commitment to showcasing new work from Australia's most innovative emerging choreographers, performed by some of the finest contemporary dancers in Australia. We are grateful for the support of The Balnaves Foundation in helping to create pathways for the next generation of independent choreographic talent."
Victoria Balnaves of The Balnaves Foundation chimed in, "The Balnaves Foundation has a strong focus on fostering the young talent we have in Australia and we are proud to support New Breed, in partnership with Sydney Dance Company and Carriageworks, for a further 3 years. New Breed provides a platform for emerging choreographers to push the boundaries and explore their creativity in wild and imaginative ways, helping them to grow and inspire. It's wonderful to see the recent success of previous New Breed choreographers and we have no doubt this year's artists will be equally impressive."
For more information, visit carriageworks.com.au. Tickets are currently on sale for $35 for this limited season.
Following the performance on December 1, Bonachela will be in conversation with New Breed choreographers as part of a free event for ticket holders.
There will also be a one-off opportunity for dancers to work with choreographer Daniel Riley on Saturday, December 2 from 10 – 11:45 a.m. at Carriageworks. The free masterclass is for adults 18+ and open to professional dancers and advanced dance students in tertiary/vocational training. For further information, email education@sydneydancecompany.com or call 02 9258 4800.
Photo: New Breed 2017 choreographers. Photo courtesy of Carriageworks.
---