ADT to return to Melbourne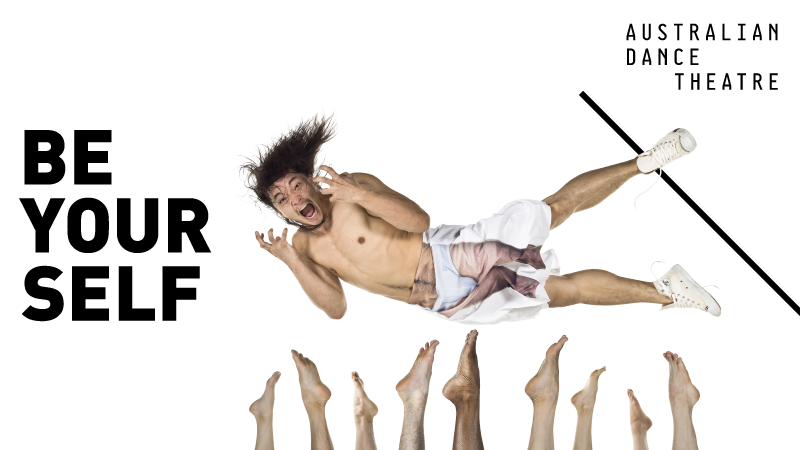 Adelaide-based Australian Dance Theatre (ADT) recently announced it will return to Melbourne for the first time since 2013 this winter! It will bring Garry Stewart's renowned work Be Your Self to The Sumner, Southbank Theatre on August 2–5. Following this engagement, the troupe will embark on a national tour with this production – visiting Townsville (QLD), Lismore (NSW), Toowoomba (QLD), Parramatta (NSW), Frankston (VIC) and Mildura (VIC) before September 13.
In its synopsis, ADT writes that Stewart's Be Your Self "reveals the precarious stability of the concept of self." The work abstractly looks at the conventions humans use to construct a "singular and consistent" notion of 'I'.
Be Your Self has dancers transform into "erupting, powerful, creative entities projecting a plethora of physical images and impressions." Choreography is set to an "unpredictable, cartoonish, electronic" score.
In a 2010 interview, Stewart told us, "If we look into our interior… we can't find anything other than our perceptions. There isn't a thing in and of itself that we can identify as 'I' or self. We are more like an array of perceptions that our conscious mind then constructs into a linear narrative of self… So I started the work off with the question: is the self the body?"
Since its original 2010 premiere, Be Your Self has visited various Australian cities, even touring overseas. Yet, it has never been to Melbourne. The company is excited to bring the work to a new audience there and then to tour a revised show to other regional venues.
For more information on ADT touring Be Your Self this winter, visit www.adt.org.au.
Photo by Chris Herzfeld of Camlight Productions.
---