2017 Darwin Festival presents 6 dance events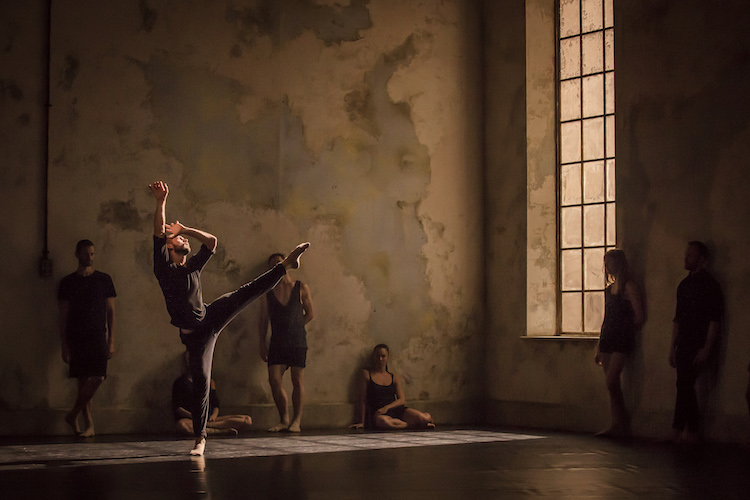 The Darwin Festival returns August 10-27 to celebrate the multicultural aspects of the Northern Territory lifestyle. Various venues will host events like outdoor concerts, workshops, theatre, comedy, cabaret, film and visual arts. This year's dance programming will include six stellar events.
First, You Should Be Dancing Darwin helps kick off the festival on August 11-13 at Sunset Stage Park. After a hit premier season at the 2016 Brisbane Festival, this shiny mega mix of the ultimate dancing moves will be brought to Darwin by performance collective Everybody NOW! From bootscooters to Latino kings and queens, hip-hop heavies to the exponents of the ancient steps in this country, hundreds of Darwin's dancing legends invite the public to join them on the dance floor. This event will open with a short class and then will be followed by a 90-minute non-stop exhilarating party experience hosted by a charming MC and Disco Diva DJ.
Second, local company Tracks Dance will premiere its Man Made, featuring a cast of male dancers aged 16 to 70 in a fusion of hip-hop and contemporary movement. Man Made will explore the four states of manhood in connected short works that follow the trajectory of maleness through life. With original music by David McMicken and DJ masters James Mangohig and Jack Prest providing beats, Man Made will also boast D*City Rockers leader Aaron Lim and one of Australia's most sought-after dancers, Josh Mu, as part of the cast. The show will be presented at Frog Hollow Park on August 11-20.
Third, CUBE will be presented by Canadian dance phenomenon ZØGMA on August 17-19 at four different venues. Four percussionists and dancers will create a seemingly spontaneous show inspired by the space and spectators around them. These energetic performers gradually transform their environment with emotionally charged and electrifying results.
Fourth, Between Tiny Cities will premiere on August 23-26 at the CDU Theatre as the result of a three-year dance exchange between Darwin's D*City Rockers and Cambodia's Tiny Toones youth program. Sydney hip-hop dance artist Nick Power (CYPHER) will unite the raw, wild energy of a b-boy battle with skillful contemporary choreography and improvisation in this work. Phnom Penh dancer Erak Mith and Darwin's Aaron Lim will star in these performances.
Fifth, Darwin Festival gives Beyoncé fans the chance to dance like her in a special event led by Melbourne-based Bey Dance. Set for August 24-27 at the Adina Vibe Hotel, the Dance Like Queen B Workshops will instruct attendees on how to achieve the singer's most famous moves by unleashing their inner dance diva. The high-energy, tongue-in-cheek dance workshops will conclude with a flashmob opportunity in Festival Park. Routines include "Crazy in Love" (August 24), "Run the World" (August 25), "Single Ladies" (August 26) and "Love on Top" (August 27).
Last, but certainly not least, Sydney Dance Company will return to Darwin on August 26 as part of its current tour with Rafael Bonachela's multi award-winning Frame of Mind and choreographic prodigy Gabrielle Nankivell's smash-hit Wildebeest. This double bill will be presented at The Playhouse at Darwin Entertainment Centre.
For more information on these dance events and other programming by the 2017 Darwin Festival, visit www.darwinfestival.org.au.
Photo: Sydney Dance Company's Frame of Mind, featuring Cass Mortimer Eipper. Photo by Peter Greig.
---